Welcome to Our Practice
No insurance? No Problem! Be sure to ask about our In-Office Insurance program known as our Smile Plan! Our patients have enjoyed this benefit for the past few years, and they love it! Call us today at 423-476-6258 with any questions.
We would love to welcome our newest team members Donna Fowler and Jennifer Jenkins!
Exciting news for May and May Dental - and you! May and May Dental is now offering both ORAL SEDATION and IV SEDATION. Our office is the ONLY practice in the area to offer IV sedation - adding a whole new level of ease and comfort to your dental experience!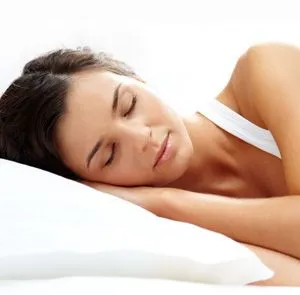 William May's Practice has been recognized as one of the top Cleveland Dentistry practices. Verified by Opencare.com
"I had IV sedation when I had a procedure recently. Let me tell you, it was AMAZING. Cannot put it into better words. All I remember is the doctor putting the sedative in the IV, feeling COMPLETELY relaxed and still in control of everything, and I closed my eyes and before I could reach 8 counting backwards, I was peacefully asleep. I woke literally 2 seconds later with no pain at all! I didn't believe the doctor when she said it was all over." -- one of our satisfied sedation patients
Be sure to check our facebook page regularly for specials on Botox, Dysport, or Dermal Filler. These treatments are a fantastic way to achieve a more relaxed and smooth facial appearance while still having the freedom of expression. Combining this with teeth whitening, short term clear aligner orthodontic therapy, or porcelain veneers will give you a considerably more youthful appearance quickly. Call our office today at 423-476-6258 for a complimentary consult.
With over 50 years of combined dental experience, our Cleveland cosmetic dentists Dr. William May, Dr. Kate May Kirksey, and Dr. Jake Ramsey work as a team to provide the very best dental care for each and every patient. Our entire team has made the commitment to:
Exceed your expectations by providing unparalleled service, attention to detail, and a passion for excellence;
To honor the dignity and value of each person that chooses our practice, helping them to improve their confidence through better oral health;
To seek knowledge and growth so we may provide our patients the latest cutting-edge dentistry;
To help each patient find their smile by creating beautiful and natural-looking restorations;
To help our patients improve their overall health by improving their oral and dental health.
Most people would agree that along with the eyes, your smile is the first thing people notice about you. It is how you express yourself and connect with others. Having a beautiful smile can definitely improve your sense of confidence and self-esteem.
Our patients often tell us how their personal and professional relationships have improved after their smile was enhanced through cosmetic dentistry. When your smile is a true reflection of how you feel inside, your best self with shine through and your interactions with others will be more relaxed and comfortable.
Because every person has unique circumstances and goals, we will partner with you in designing a customized plan for a healthy, beautiful smile. We offer a range of services including:
Dental Cleanings and Exams
Oral Cancer Screenings
Tooth Colored Fillings
In-Office Whitening
Crowns and Bridges
Porcelain Veneers
Clear Aligner Therapy or Invisible Braces (Invisalign and Clear Correct)
Laser Dentistry
Root Canal Therapy
Periodontal Treatment
Implant Dentistry
Comfort IV and Conscious Sedation Dentistry
Botox and Dermal Fillers
Complete Smile Makeovers
We are now offering two different options to finance your dental treatment. Care Credit and our in-office Smile Plan are both excellent options to achieve a beautiful smile and optimal oral health. Check out www.carecredit.com or call us at 423-476-6258 with any questions.